No matter how many products you have in your makeup bag, they won't do you any good if they're not the right ones for your skin type. For example, if you have combination skin, it can be tricky to find products that address dry and oily areas. This post will talk about the best makeup techniques and products to use if you have combination skin. Keep reading to learn more!
The best makeup tips for combination skin
If you have combination skin, you know that finding the right products and techniques for your makeup routine can be a bit of a challenge. But don't worry – we've got you covered. Here are some tips on how to apply makeup on combination skin:
Choose the right foundation.
When it comes to foundation, it's important to choose one specifically designed for combination skin. This will help control oiliness and keep your skin looking matte throughout the day. We recommend trying a mineral powder foundation or a mousse foundation.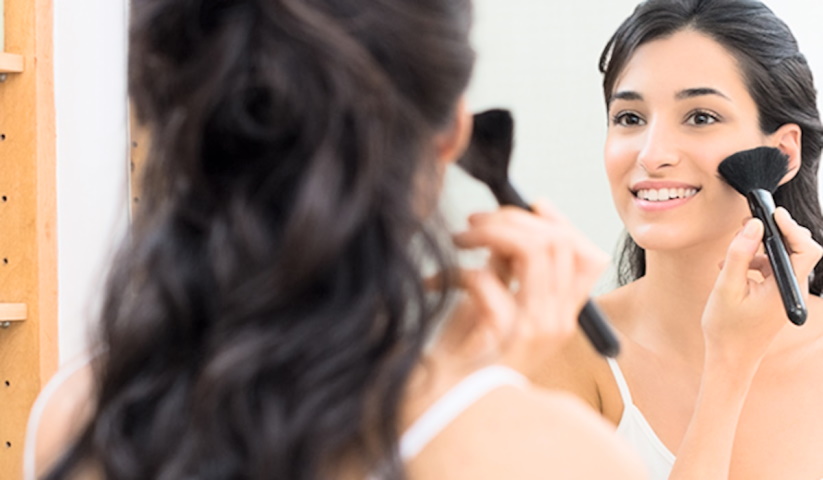 Use concealer sparingly.
Use concealer sparingly if you have any blemishes or dark circles that you want to cover up. Too much concealer can make your skin look worse by emphasizing imperfections. Instead, use a small amount of concealer and blend it well.
Set your makeup with powder.
To help keep your makeup in place, dust some translucent powder over your face after applying foundation and concealer. This will also help absorb any excess oil and keep your skin looking matte.
Use bronzer to add definition.
Instead of using a traditional blush, try using a bronzer to add some color and definition to your cheeks. A bronzer with a shimmer will also give your skin a healthy glow. Just be sure to apply it sparingly – you don't want to look like a disco ball.
Go easy on the eye makeup.
When it comes to your eyes, less is more. Heavy eye makeup can accentuate fine lines and make your eyes look smaller. Instead, stick to a neutral eyeshadow color and use a waterproof mascara to keep your lashes looking full and defined.
Follow these tips, and you'll be on your way to achieving the perfect makeup look for combination skin!
Makeup products for combination skin
When choosing the right makeup products for combination skin, there are a few things you need to keep in mind. First, you want to make sure that you choose products that will hydrate both your dry and oily areas. Second, you want to choose products that won't clog your pores or irritate your skin. And third, you want to find products that will give you the coverage you need without looking cakey or heavy.
To help you out, we've rounded up a few of our favorite makeup products for combination skin. These products will help you create a flawless base that lasts all day long, from foundations to concealers to setting powders.