Are you tired of all the same boring hairstyles out there for girls? Want to try something new and exciting? Gothic hairstyles are an excellent option for anyone looking to add a touch of dark glamour to their look. So whether you're going for a spooky vampire vibe or want to rock some edgy, statement hair, we've got you covered. So read on for our top tips on styling your hair gothically – and look fabulous doing it!
Modern hairstyles to fit your goth personality
If you're looking to add a little edge to your look, consider one of these gothic hairstyles. From short and spiky to long and flowing, there's a style to suit everyone. And if you're not ready to commit to a full-on goth look, try adding some black hair extensions or color to give your look a temporary boost.
Short and Spiky:
This style is perfect for those who want to add a bit of attitude to their look. It's also easy to style – use some gel or wax to spike up your hair. If you have shorter hair, you can also try using some black hair spray to achieve the same effect.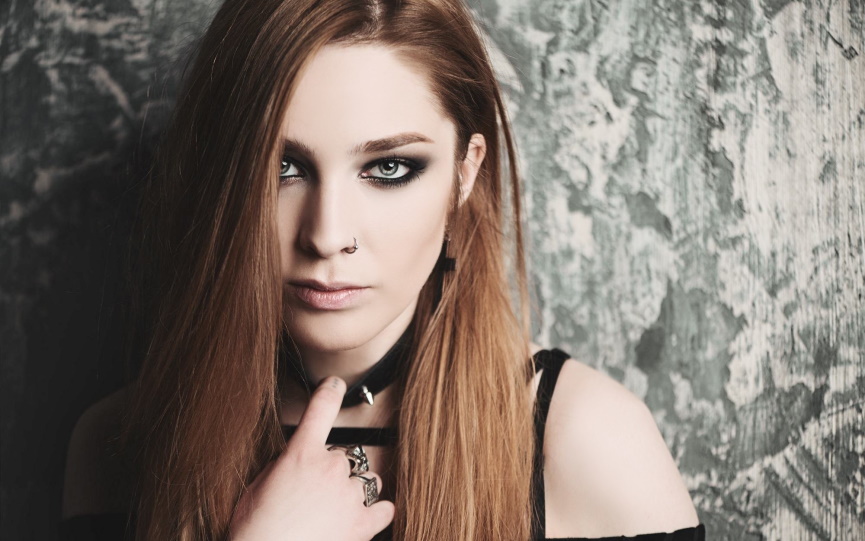 Long and Flowy:
This style is perfect for those who want to channel their inner goth goddess. Let your hair down and add some loose waves or curls for a romantic look. You can also add black hair extensions to give your hair more length and volume.
Half Up, Half Down:
This style is a great way to show off your gothic hairstyle while still keeping your look playful. First, pull half of your hair back and secure it with a clip or barrette. Then let the rest of your hair flow freely down your back.
Up in a Ponytail:
Try putting it up in a ponytail if you're looking for a quick and easy way to style your hair. This style is perfect for hot summer days or when you just don't have the time to style your hair. To add a bit of gothic flair, try adding some black ribbon or lace around your ponytail.
In a Braid:
Braids are a great way to add texture and interest to your hair. They're also relatively easy to do, even if you're not a pro stylist. Try adding some black beads or feathers to your braid for a gothic twist on this classic style.
Ways to get goth hair: a guide for the stylishly undead
If you're looking to add a gothic style to your look, why not try out some goth hair? Here are a few tips on how to get the perfect goth hairdo:
Start by choosing a color that will complement your complexion. For example, black is a popular choice for goth hair, but if you have fair skin, you might want to try a dark shade of purple or blue.
Once you've decided on a color, it's time to choose a hairstyle. You can go for sleek and straight looks if you have long hair or opt for something more wild and curly. Bobs and pixie cuts are also popular choices for goth hair.
If you want to stand out, try adding some color highlights or streaks. Red and green are popular choices, but you can use any color. Just make sure that the overall effect is dark and mysterious.
Finally, don't forget the finishing touches! Makeup is a big part of the goth look, so experiment with dark eyeliner and lipstick. And don't forget to add some accessories like chunky jewelry or headbands with feathers or spikes.
With these tips, you'll be able to create the perfect goth hair look for yourself!